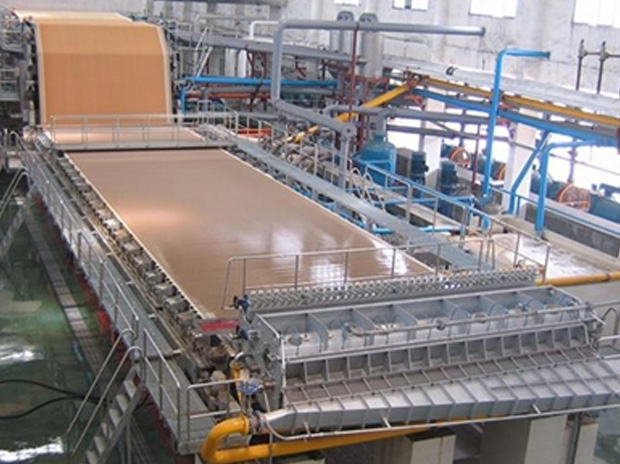 Fourdrinier Multi-Cylinder Paper Machine
Detailed Description
  Project Overview:
  This Project Intends To Use Waste Paper To Produce 70-300g/M? Corrugated Paper, Kraft Paper, Cardboard Paper And Other Packaging Paper. The Main Equipment Consists Of A Pulping Equipment Production Line, A Papermaking Press Drying Department, And A Paper Product Processing Completion Department.
  One. Main Technical Parameters:
  1. Production Varieties: Corrugated Paper, Cardboard Paper, Kraft Paper, Wrapping Paper, Yarn Tube Paper, Liner Paper, Cup Paper, Etc.
  2, Quantitative Range: 70-400g/M2
  3. Net Paper Width: 1575-3800mm
  4. Daily Output: 10-100t/D
  5. Working Speed: 80-330m/Min
  6. ??Design Speed: 350m/Min
  7. Pressure Method: Pneumatic Pressure
  8. Track Distance: 2400-4900mm
  9. Transmission Mode: AC Frequency Conversion Speed Regulation, Branch Transmission
  2. Paper Machine Configuration Form:
  1. Configuration Of The Forming Part: Single Fourdrinier, Double Fourdrinier And Overlapping Nets.
  2. Press Section Configuration: Open Press, Vacuum Press, Large Roll Press, Three-Roll Two-Nip Compound Press (Commonly Known As K Press), 606 Structure Compound Press, Etc.
  3. Drying Section Configuration: Consists Of Multiple Cylinders. The Transmission Form Can Be Divided Into Open Gear And Closed Gearbox Transmission Configuration.
  Various Types Of Sizing Machines, Hot Calenders And Semi-Dry Calenders Can Be Configured.
  4. Finished Department Configuration: Various Types Of Cylindrical Paper Reels, Horizontal Paper Reels, Etc.
  5. Paper Processing Configuration: Various Types Of Ordinary Rewinders.
  The Above Paper Machine Configuration Form Is Chosen By The Customer.