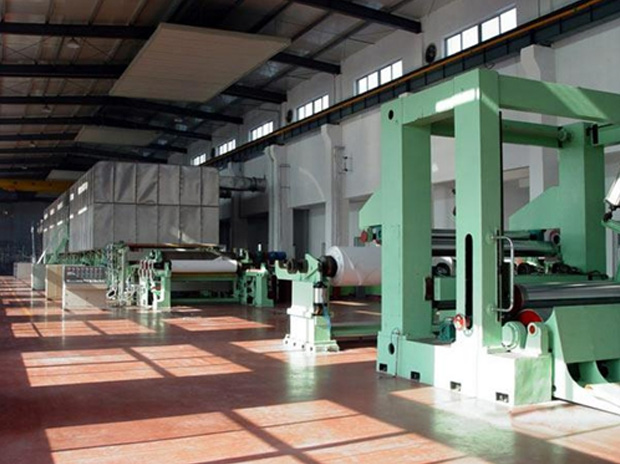 Cultural Paper, Writing Paper Paper Machine
Detailed Description
  Project Overview:
  This Project Intends To Use White Paper Edges And Wood Pulp Boards To Produce 45-90g/M? Cultural Paper And Writing Paper. The Main Equipment Is Composed Of A Pulping Equipment Production Line, A Papermaking Press Drying Department, And A Paper Processing Finishing Department.
  One. Main Technical Parameters:
  1. Production Varieties: Cultural Paper, Writing Paper, Bond Paper
  2, Quantitative Range: 60-100g/M2
  3. Net Paper Width: 1575-3800mm
  4. Daily Output: 10-80t/D
  5. Working Speed: 100-400m/Min
  6. ??Design Speed: 450m/Min
  7. Pressure Method: Pneumatic Pressure
  8. Track Distance: 2400-4900mm
  9. Transmission Mode: AC Frequency Conversion Speed Regulation, Branch Transmission
  2. Paper Machine Configuration Form:
  1. Configuration Of Forming Part: Double Round Screen, Multiple Round Screen, Pressure Round Screen Former, Single Fourdrinier.
  2. Press Section Configuration: Open Press, Vacuum Press, Compound Press With Three Rolls And Two Nip Zones (Commonly Known As K Press).
  3. Drying Section Configuration: Consists Of Double Cylinders Or Multiple Cylinders. The Transmission Form Can Be Divided Into Open Gear And Closed Gearbox Transmission Configuration. Various Types Of Sizing Machines And Calenders Can Be Configured.
  4. Finished Department Configuration: Various Types Of Cylindrical Paper Reels, Horizontal Paper Reels, Etc.
  5. Paper Processing Configuration: Various Types Of Ordinary Rewinders.
  The Above Paper Machine Configuration Form Is Chosen By The Customer.
  Results Showcase
  Exported To Burma 1575 Security Paper Machine