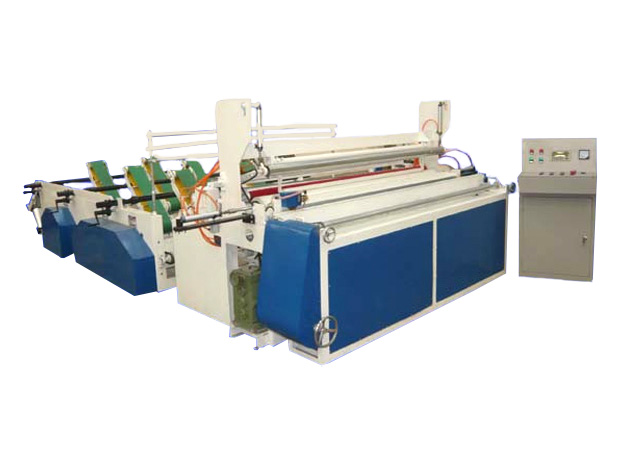 Automatic Toilet Paper Rewinder
Detailed Description
  Product Description:
  This Machine Adopts The International New PLC Computer Programming Technology, Frequency Conversion Speed Regulation, Automatic Electronic Brake. Touch-Type Man-Machine Interface Operating System Adopts Coreless Rewinding Molding System. The Application Of PLC Program Air Column Forming Technology Achieves Faster Rewinding And More Beautiful Forming.
  Features:
  1. PLC Is Used For Automatic Rewinding, The Finished Product Is Automatically Sent Out, The Rewinding Is Reset Immediately, And The Automatic Trimming, Glue Spraying, And Sealing Are Completed At One Time. It Replaces The Traditional Waterline Trimming And Realizes The New Trimming And Tailing Technology. The Finished Product Has A Paper Tail Of 10mm-20mm, Which Is Convenient To Open And Use. Achieve No Paper Tail Loss, Thereby Reducing Costs.
  2. PLC Is Applied To The Finished Product In The Rewinding Process To Tighten First And Then Loosen, To Solve The Phenomenon Of Paper Core Loosening Due To Long-Term Storage Of The Finished Product.
  3. The Base Paper Monitoring System Is Applied, And The Machine Stops Automatically When The Paper Breaks. In The Process Of High-Speed Operation, Real-Time Monitoring Of The Base Paper Reduces The Loss Caused By Paper Breaks And Ensures The Normal Operation Of The Equipment At High Speed.
  Technical Parameter: